1. Jessie J
This Essex girl is going to major this year with her debut single and album being released. Already winning awards and writing for some top music acts nothing is going to stop Jessie from going to the top!
2. Willow Smith
This 10-year-old is already a star with celebrity parents, Will Smith and Jada Pinkett-Smith, but she definitely is a star in her own right. Getting to #2 in the UK charts with her debut single 'Whip My Hair' which had not even been officially released yet was a big achievement for Willow in 2010. No doubt she'll achieve much more in 2011.
3. Miguel
Having been singed to Jive Records from 2007, the singer, songwriter and producer Miguel had already contributed to Usher's albums 'Here I Stand' and 'Raymond v Raymond' plus other albums, and gone on tour with Usher and Mary J Blige before his debut album 'All I Want Is You' was released in November 2010. With all of that on his 'CV', Miguel is sure to make a big impact in 2011.
4. Cher Lloyd
Even though the X Factor contestant is a bit annoying and is branded as a brat, there's no doubt that she'll be someone to keep an eye out on for 2011, especially seeing as she may just have signed a contract with Jay-Z's Roc Nation. Whether she'll sign with Jay-Z or with Simon Cowell's Syco, with either music moguls as her boss, you know the Cheryl Cole wannabe will be a hit!
5. J.Cole
The first artist signed to Roc Nation is set for big things in 2011 with the release of his debut album sometime in Spring. Having toured with Jay-Z already and with the release of his latest mixtape 'Friday Night Lights', I'm sure we're all anticipating how big J.Cole will be this year. Drake watch out!
6. Natalia Kills
Natalia Kills (who one went by the name Verbs back in the day) is one to keep an eye on. The 24-year-old singer who's now based in LA and singed to Will.i.am's Cherry Tree Records, is to release her debut single 'Zombie' this year. Think Rihanna's dark side x Depache Mode = Natalia Kills.

7. Diggy Simmons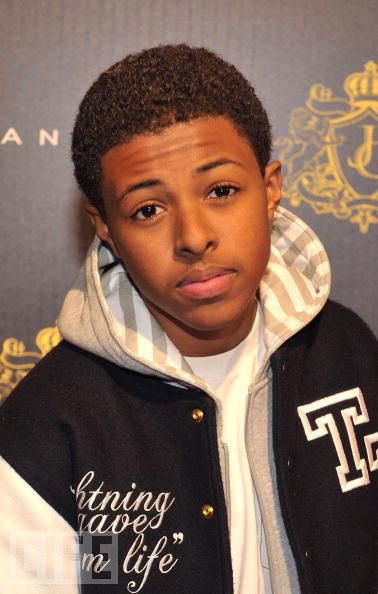 Heir to the throne of rap royalty, Diggy Simmons will always have an advantage within the music world thanks to his dad and uncle. However the 15-year-old has stood his own ground and proved to us he definitely has talent with his witty lyrical flow. Now signed to Atlantic Records, he's got the financial backing needed to push him further.
8. Katy B
With two Top 10 UK singles in 2010 with her debut and second single, and with a fan base on the underground scene, Katy B can only go upwards in 2011. She's now finished her degree so hopefully we'll get her debut album this year. Katy is definitely a woman on a mission in 2011.
9. Big Sean
Having already built a rep for himself in LA and with Kanye West backing him, Big Sean is destined for big things in 2011. The rapper will release his debut album this year which will feature a host of well known contributors.
10. Jamie Woon
Fusing his strong soulful voice with dubsteb seems to have worked for 27-year-old Jamie Woon - he's giving the music world something different and refreshing. Part of the alumni of the BRIT School and having already toured with Amy Winehouse, Jamie has been listed as one of BBC's Sound of 2011 and MTV's Brand New For 2011.